Where you are now:home >> Products and services
Container Road Transportation
  Container road transport is another major business of MenQ Group, our truck team has been pointed as one of the nominated truck vendors by many domestics shipping liners and freight forwarders.
  We own a fleet of over 300 container trucks, trailers and more than 100 other specialized vehicles, which are dispatched in the main ports of China. By using GPS, mobile phone message track, internet and other modern technology equipments, our clients are able to trace their cargoes during its full process of transportation from order relayed until the cargo is safely delivered to the appointed site.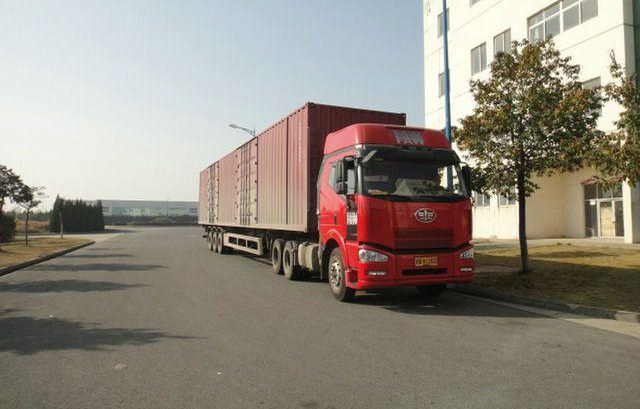 We have full knowledge and many years experience to handle the Flexi-bags and Reefer containers on road transport as well.
  We provide the following services:
  ●FCL transport
  ●Stuffing, un-stuffing of the goods
  ●door-to-door
  ●Port to Port
  ●Flexi-bag transport
  ●Reefer container transport
  ●Tank container transport
  We provide personalized logistics solutions to satisfy our customer's various requirements.